Neuromarketing is an area of ​​science that seeks to understand, through analysis and study, which factors are most decisive in the purchase decision by consumers. Understanding these elements gives companies a competitive advantage to stand out in the midst of so much competition.
Many are the elements that make a customer choose brand A or B. Sometimes, a small detail like a phrase or a color can make a difference for good and for bad.
At first, we may think that only the company's price or reputation counts.
It may even be two weight factors. But when they match up, other issues are important – and you better be clear on that.
Neuromarketing proposes to analyze these factors and show the reasons, to companies, that led the consumer to choose it.
Understanding how the buying decision process works will let the company know the triggers to close more sales.
However, it is not a precise thing. Not everyone buys for the same reason. So, if you think you will have a "magic formula" to sell, forget it.
In this article, we'll talk about what neuromarketing is, how it works and how organizations can benefit from it.
We'll also talk about some ways that help you get more business attention for your business.
Let's check it out?
Good reading!
What is neuromarketing?
Well, first of all – and to make it clear immediately: neuromarketing has nothing to do with marketing strategies.
It is, rather, a science area that aims to understand the main factors that lead to making a purchase decision during the customer's journey.
The focus is on understanding human behavior and information processing by people's brains.
Only after analyzing and understanding the factors, strategies for attracting customers are put into practice intelligently.
But, let's take a few steps back and get back to the word: neuromarketing. The author of this terminology, which brings together two distinct words, is Ale Smidts, professor at Erasmus University in England.
He was the creator, but the person responsible for popularization was Dr. Gerald Zaltman, a researcher from Harvard, in the United States.
A physician by training, he decided to use MRI equipment to conduct market research.
Thus, he mapped the activity of the human brain when stimulated by marketing actions.
The intention was to find out how the reactions to these stimuli were and whether this actually caused any reaction that led to the decision for A or B.
The same researcher, in the 2000s, registered neuromarketing as a marketing tool, with the methods being replicated today.
Brands, of course, are the ones who use them the most. Symbols, colors, texts, subliminal messages … All of these are valid to attract the consumer's attention.
These are mental triggers to provoke brain activities in search of the action so desired by companies: the purchase.
Examples of neuromarketing in practice
There are some classic cases of big brands using neuromarketing to impact their consumers.
We can quote Netflix here. The company offers a trial period to, at the end, obtain the actual subscription to its service.
It is the moment when the company focuses on the customer's experience and success.
It puts everything you have at your disposal and shows, in practice, the benefits you get from subscribing to the platform.
There, the principle of reciprocity is expected. Netflix expects that after 30 days, the user will subscribe.
The very traditional Campbell soup brand, after research, decided to change its visual identity.
In order to give a comforting image, the packaging was changed.
The soup gained even more prominence – no more spoons. And vibrant colors were highlighted to give a warm feeling. After all, it's a soup …
All of this based on the brain reactions that people studied had when they saw the brand compared to others.
Another example of neuromarketing – now a study – was a blind test of the two biggest competitors in the beverage business: Pepsi and Coca-Cola.
Half of the people who tried it chose Pepsi. However, after being told which brand it was, that number dropped to 4.
The benefits of neuromarketing for companies
A study on customer behavior and the reactions they have when dealing with marketing stimuli brings many insights to companies.
After all, when we talk about sales and standing out for consumers, every detail makes a difference.
Competition is increasingly fierce. Very rare are the segments that do not need to constantly innovate to remain competitive.
With increasingly democratic access to information, bargaining power is in the hands of customers.
Therefore, understanding how neuromarketing benefits your business can be an important differentiator.
The application of this science helps to…
Improve purchase decision making
One of the main objectives of applying neuromarketing is, in addition to understanding how to attract customers, selling to them.
So, to master this science is to have clear what determines that the customer makes the decision to buy – or not to buy.
With clarity on the most decisive factors, you will be able to tailor your strategies and direct efforts (and resources) to best practices.
Customize delivery
Knowing exactly what influences you, you drive a much more personalized delivery to the persona of the company.
This will help the marketing management to dialogue with the public in the best possible way.
Responding to the pain of people who have the ideal customer profile (ICP) is obviously indispensable.
But how to do this will be guided through the application of neuromarketing.
Develop customer-focused solutions
More than delivery or customer service, the development of new products, services or features will be focused on impacting and delighting consumers.
For this reason it is important that the company is always aligned and within the DevOps culture, to be more successful in this mission.
Thus, everything will be thought to give an incredible, unique and unmissable experience to your customers.
How does neuromarketing reflect on content?
Content marketing can – and should – use neuromarketing when creating good content to prospect customers.
It is essential not only to create value by creating something that meets the "pains", but to delight.
There are ways and means of answering questions asked by search engines. Of course, SEO techniques are essential to make your content appear at the top.
However, to really be charming and generate enormous value, you need to think about some actions.
But not just articles on your blog, or rich materials. Think about social networks and also the email marketing you send.
That is why:
Look for subjects that make sense to your business and your customer and write to them. Create something didactic, that dialogue from equal to equal and that answers the existing doubts;
Place CTAs (Call To Action) on any content created. This will help to keep the purchase journey going, directing the customer to some interesting link, be it new content or offer;
Create your own identity by setting some standards. Repeat words and phrases, create catchphrases. It is necessary to show people unique;
Use soundbites, short messages like rhymes, reflective phrases, etc., to stay in the memory of those who consumed you;
Use visual elements such as good images and / or emojis to illustrate what you have written;
Don't ignore the increasing power that videos have to delight, educate and nurture a lead.
Test. Repeat processes and steps. Discard some. Enhance others. Find your way of being and acting to show the company's differential.
7 ways to apply neuromarketing knowledge in companies
There are many ways to make neuromarketing and its study work in your favor. The important thing, first, is to know your customer well.
This will show you which way to go and which strategies can have the most effect.
Below, we have separated some actions that can help you positively impact more consumers.
1 – Color Psychology
Colors affect a lot and our emotions. And each one in a different way. Therefore, resorting to color psychology is a good practice based on neuromarketing.
Once you know what effect you want to have on people in your advertising, for example, you need to choose colors that match this.
But, we can go further and think beforehand, about brand development. When it comes to branding. What image and feeling does your brand want to convey?
And choose colors that represent that. It is something important for building not only identity but also sentimental with your target audience.
And then, reinforce the colors together with the feelings you want to transmit in basically everything you create when communicating.
2 – Storytelling
Ah, the hero's journey! Selling a product or service does not have to be straightforward or explicit. There are narratives that move and involve the customer to, in a second moment, encourage him to buy.
Storytelling is one of them, with subjectivity attributed to campaigns. It is the moment when the spectator is moved to identify with the story.
He absorbs what is told and reflects on how it would fit into his own reality. If he decides to buy, he is the agent (or the hero) of his own story.
After all, it is he who will bring the solution (that is, the product or service you sell) to the problems faced. Him – and no one else.
And if you tell a good story like that, the emotion will guide the customer to the purchase. Even though he doesn't need any "heroic act".
3 – Images that impact more than texts
Visual elements have a positive impact on people. They attract, much more than the text.
Of course, you will always need to write good content. But images are more easily understood than many words combined.
Images increase the power of persuasion. Be it the product itself, be it something you want to communicate.
For example: it is much more worthwhile to create an infographic showing how your product works than a text in tutorial format.
And, of course, social networks. Always communicate with images that will synthesize the concept of the message you want to convey.
4 – Position elements of an image
But using images cannot be done randomly. Put pictures just for putting, because you read what you have to do.
In posts for social networks or a catalog of products from your online store, you need to position the elements in the image well.
For example: always direct people's faces in photos when selling your store's t-shirts.
Neuromarketing studies – with eye tracking technology – point out that if the person in the photo is facing and facing the user, it is a factor that helps to predict attention.
If the person in the image is not facing and facing the user, it is easier for them to be distracted by other things.
5 – Make use of simple fonts
Sources in advertisements, websites, forms and all types of content also have power over consumers' purchasing decisions.
Simpler fonts make the message easier to read and understand immediately.
This, in fact, is something that is in the book by neuromarketing expert Roger Dooley, called "How to Influence the Consumer Mind".
Especially because, you need to make life easier for those who, for example, are running the timeline and seeing, at the same time, dozens of contents.
If you add sources that are complex to read, it is quite possible that your bounce rate is high.
6 – Capriche on your website
Neuromarketing is present when creating and also optimizing websites.
Colors, as we have seen, are important and play a decisive role. Likewise the content that you create to put in it.
It is essential to always have areas to both influence people to make decisions, such as putting triggers that encourage them to interact with the brand.
Analyzing your site with a heat map is another good practice to know in which region of your page you can focus more attention.
7 – Ancore prices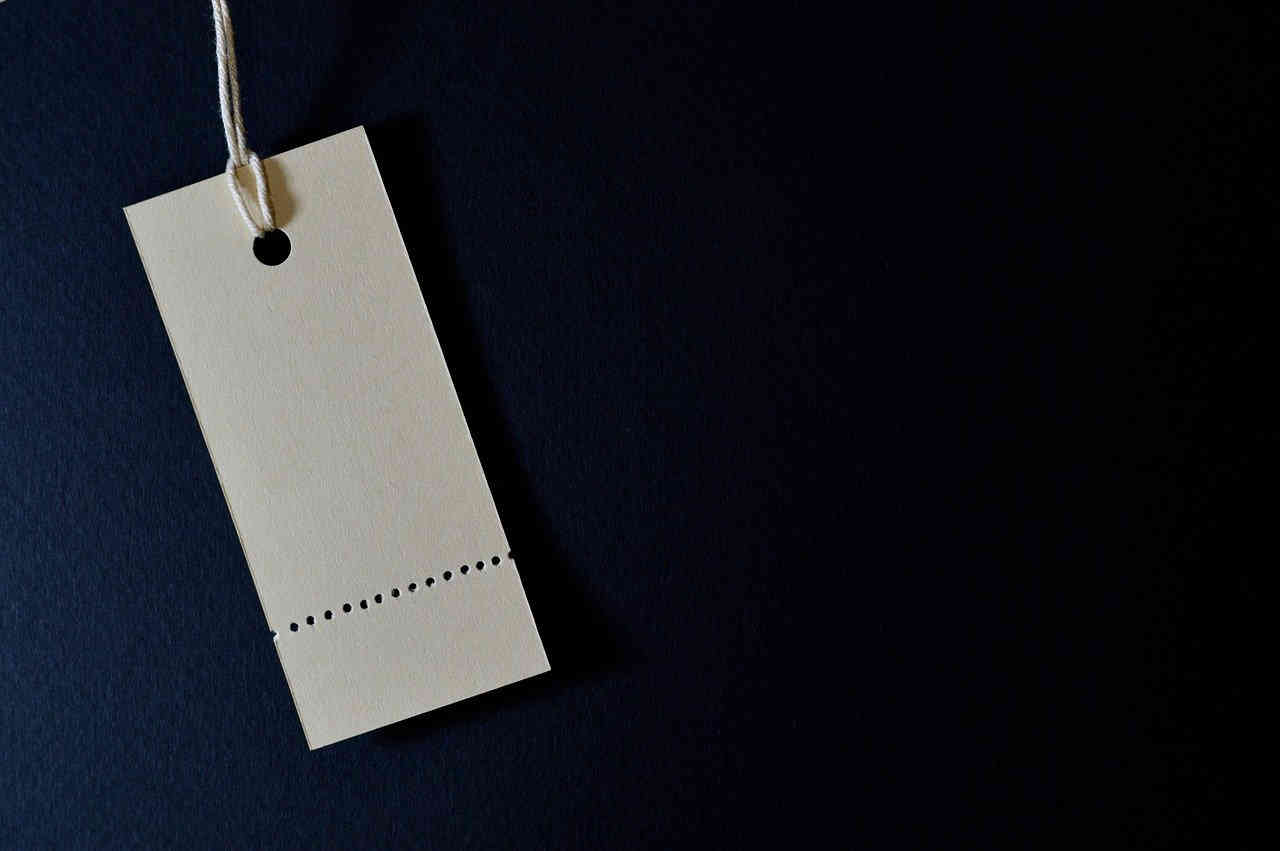 Anchoring prices is important within a company's sales process. After all, it is the first information that will impact the purchase decision.
Especially because, the customer will compare your product with the competition. This is the clearest and most common way of knowing whether something is worth it or not.
It does not mean that it is the most correct, but that is how people act.
It is important to be more cost-effective. Even if the price is the same, a different payment term can make you win.
The ideal is always to show the value (not in cash) that your product or service has.
But we know that in several segments this is not always possible – especially where the competition is more fierce.
So, always look for a differential and something that gives pleasure to those who are comparing you with others.
This can be the difference between a won sale and a lost one.
So, how can we help you?
If you are unsure about the content or want to know more about how to persuade when prospecting and selling, talk to a consultant whenever you want.
Enjoy and read two articles that will help you positively impact your customers.
The first brings a definitive digital marketing guide: see tips, strategies, concepts, tools, best practices and more!
The second brings some important negotiation techniques to be able to close even more deals in your company.
Good sales!
A hug from CWT, your CRM. #RunCWT